Singapore's Leading Peranakan Caterer
What better way to experience a culture than through the flavours of its cuisine? Chilli Api specialises in crafting divine dining experiences anchored by delicious Peranakan delicacies. Peranakan food is the cuisine of the early Chinese settlers of the Straits archipelago. It melds the rich culinary traditions of the Chinese, Javanese, and Malay communities.
At Chilli Api, we pride ourself on producing authentic and high quality Peranakan dishes. All of our rempahs (spice pastes) and kueh-kueh (traditional cakes) are prepared in-house and from scratch, based on original recipes refined over generations. We believe that any occasion is perfect for Nonya cuisine and we are here to make sure that you always have access to the very best dishes through our Peranakan food catering in Singapore.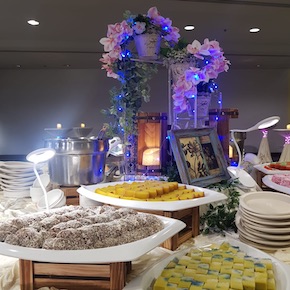 From $13.70 / pax ($14.77 W GST)

From $22.80 / pax ($24.40 W GST)